Never underestimate the power of a handwritten letter
Jeanette Jennings had been a customer of Highland Rent All, Albuquerque, N.M., for many years while working at her husband's generator rental, service and repair operation. She liked how she was treated when she went to the business and saw how much potential it had for growth. She just couldn't shake that thought, so she took what to her was a natural next step — something that many might think would be quite novel in this day and age.
"I wrote a letter to the owner," she says. "I always enjoyed Highland's concept and personal touch. The company had been in the Highland family since its inception in 1973. It ran for almost 48 years under the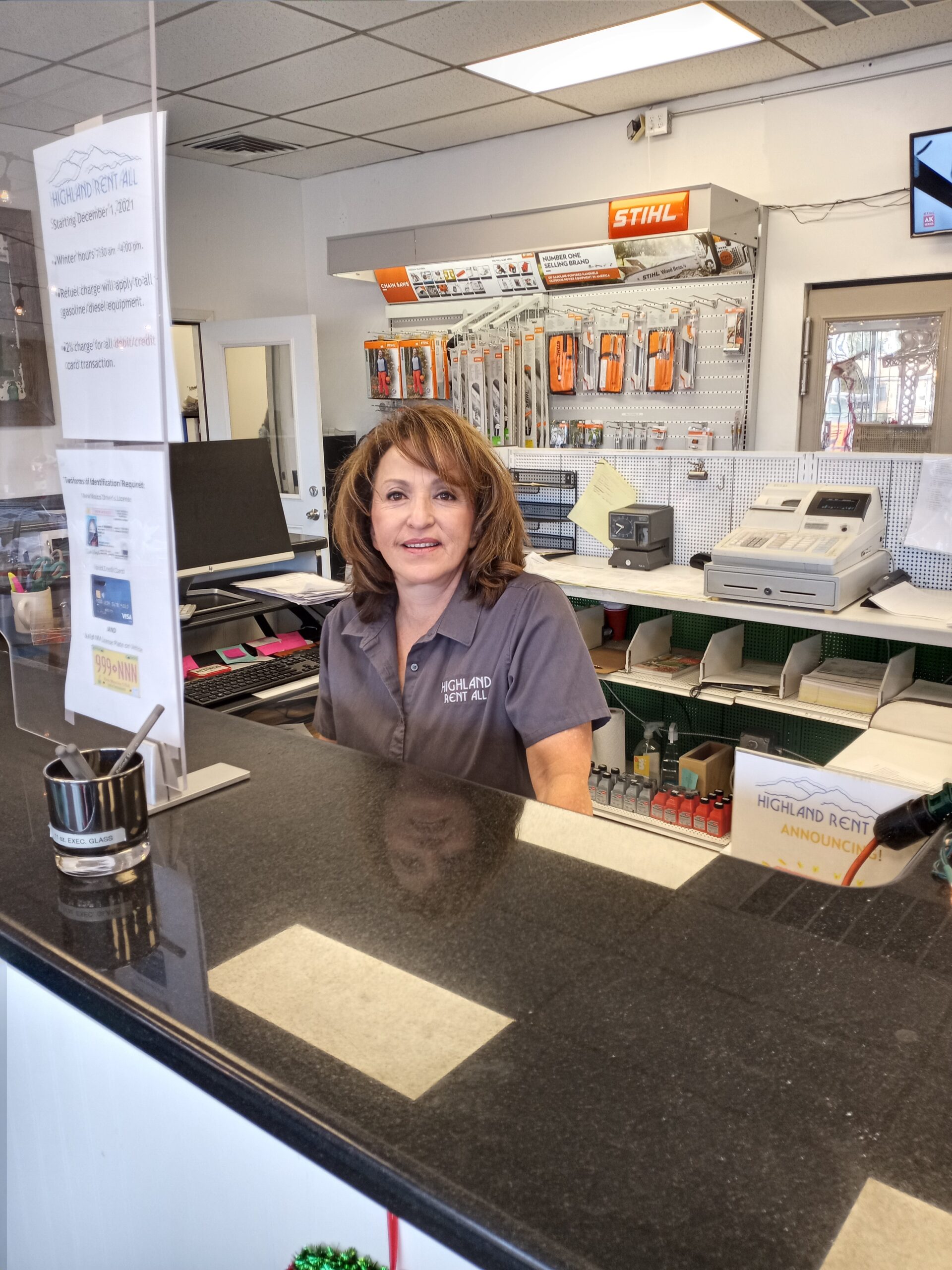 same business model and in the same location since its founding. The store was one of the first buildings on this street. The location is small — 3,500 sq. ft., including the warehouse, that sits on an acre lot — but it is excellent for traffic. I felt it had such potential. I thought it would be nice to take it up another notch and provide a few more things, upgrade the building, the systems, etc."
Determining who the letter should be sent to wasn't as easy as she first thought. "I had to find out who the actual person in the family owned the business at this time. I did my research. Once I determined which member of the family was operating the business, I wrote him a letter in January 2020, introduced myself and asked whether he might be interested in selling the business to me," she says.
This was a pretty gutsy move seeing that Jennings did not have years of experience in the rental industry. She had worked with her husband at his business for six years. Before that she was a real estate broker for 20 years. Even so, Jennings did not have any trepidation about what she was asking. "I had no fear. I just had faith that I could do this," she says.
Her approach worked. "I don't know whether it was at the top of his list to sell the business now, but because I expressed an interest, the owner considered the opportunity. After reviewing it, he said yes," Jennings says.
With her husband, Tad, as her silent partner, Jennings took over the business in October 2020.
Even though it was during a global pandemic, the business, which caters to the rental of construction, landscape and general tool equipment as well as banquet and party rentals, fared well. "When our state shut down, it gave the homeowners time to work on those projects they haven't been able to get to. Business was very good prior to me taking over and stayed very steady after I came in. The business has continued to improve, with revenue increasing," she says.
There were a couple of immediate challenges that Jennings had to address, such as:
No computer system in place: "The company didn't have a computer system until two months after I took ownership," Jennings says. "I didn't have a huge record of what sales had been in the past. Without a database, it made things a little more interesting."
The new computer system was intimidating at first to the existing employees and garnered mixed emotions from customers as well, Jennings notes. "It had been an antique way of conducting business. They were used to a certain way that records were written up, but everyone is getting used to it now," she says.
Implementation of maintenance standards: "My standards are high. I need equipment to look and be well-maintained and presented in a manner that gives our customers confidence. Not having any of those records computerized has been tricky, but that has begun to iron itself out," she says.
Since taking over, Jennings has been "wearing 20 different hats," she says.
But she wouldn't have it any other way. "We have a good team of employees. There were five when I came. We have eight now. It has been challenging in this world to find labor, but I think we have a good group. They are on board with moving forward, making changes and growing the business," she says.
Besides implementing a computer system and maintenance standards, she has made the company a Stihl dealer. "We are just starting to see better traffic coming through. We also are offering small engine service and repair," she says.
In addition, she has added new equipment to her fleet. That is how she learned about and joined the American Rental Association (ARA).
"I had a vendor come in who was showing me some equipment. I was very excited about it. He said, 'Are you going to The ARA Show™?' I said, 'Huh, what show?' He talked about it. I said I would love to go. I checked with my husband as I didn't want to go by myself because I know it can be hard to be taken seriously as a female in this industry. I have expressed to him the difficulties that women have in the business world. So, when I went to the show, I wanted to make sure I wasn't overlooked as it had only been a year at that time of learning about the business, my equipment and my market. I wanted to make the most of the show," she says.
Attending the show "was super-exciting as I was familiar with all the different manufacturers and had established various accounts with many. It was ideal for me to attend. It was one of the best trips my husband and I took. We were on the same page and excited to add new inventory to my rental fleet," she says.
While her trip to the show was quick, it did allow her to connect with other vendors and purchase equipment for her operation, including upgrading some of her equipment to attract even more customers to the operation. "I increased my chipper size from a 600 to a 900, which will appeal to the bigger contractor. We have intentions of moving into a larger arena," she says.
One area she hasn't had to change is the attention to customer service. "That always has been very good at this operation. We are continuing that and take pride in being a customer-oriented rental company. We rent lawn equipment, plumbing tools, tables, chairs, automotive repair tools, skid steers, excavators, tractors and more. We want to be the source for what our customers need," she says.
Jennings is proud as she looks back at all she and her team have accomplished in a short amount of time.
"I have enjoyed learning the different types of equipment that I have to offer and speaking to the customers about that equipment. I am learning how to speak about our Stihl products. I am learning more mechanical lingo and understanding the important nature of certain aspects of maintenance. It is chocked-full of fun stuff," she says.
Yes, there have been times of trial and error, but "I have listened to what my guys say about the equipment. I have my Stihl technician who comes in. I tell everyone to teach me. I feel like I have been a sponge. My husband always thinks I don't listen to him, but I have. All those conversations we have had over the years about the importance of the oils, the types of oils and fuels, etc. Everything he has said, I have internalized, taken in and am using here," she adds, admitting that she has loved every part of it.
"We are providing a cost-effective way for our customers to complete their jobs. We are showing our starter landscaper and contractor clients that they don't have to make the investment of buying equipment. We are here for them. That is very satisfying," she says.